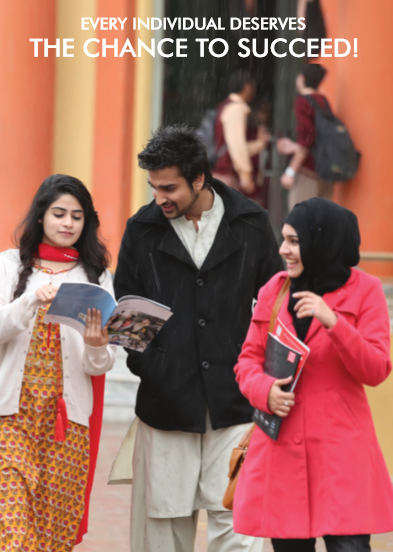 ACCA – organization provides a framework of qualifications that can lead to Chartered Accountancy. After the skills module of the examinations, students are eligible for obtaining a BSc. (Hons.) in Applied Accounting from the Oxford Brookes University, the UK.
Course Details
Applied Knowledge
The Applied Knowledge exams provides students with a broad introduction to the world of finance and develop your essential understanding and techniques in accounting. These exams are:
Accountant in Business (AB)
Management Accounting (MA)
Financial Accounting (FA)
Skills
Comprising modules LW to FM , this module examines the principle technical subjects that you're expected to have an advanced understanding of. These subjects include law, taxation, auditing and financial management, financial reporting and performance management. You will develop knowledge and skills in these subject areas, reaching a level of knowledge equivalent to a Bachelor's degree.
LW Corporate and Business Law
PM Performance Management
TX Taxation
FR Financial Reporting
AA Audit & Assurance
FM Financial Management
Essentials 
This module is called Essentials as it will provide you with the specialised skills and techniques required to become an expert accountant, either in a consultancy or high-level advisory role. Each of the 2 ACCA papers is assessed with a 3-hour paper-based exam.
SBL Strategic Business Leader
SBR Strategic Business Reporting
Options Choose any 2 from 4
AFM Advanced Financial Management
APM Advanced Performance Management
ATX Advanced Taxation
AAA Advanced Audit & Assurance (UK or International)
Exam Regulations
All modules must be sat in order
Maximum of four papers to be taken in one sitting
Papers within a module may be sat in any order but ACCA recommends that they should be sat in numerical order
Papers from a variety of levels may be sat at any one time. i.e. Knowledge and Skills or Skills and Essentials
The three Essentials ACCA papers do not have to be sat together
Students have 10 years to pass all the examinations. From early 2016 students will have 7 years to pass the exams at Professional level (SBL and SBR and two of the options paper AFM – AAA). The 7 year time limit starts when a student passes their first Professional level exam
The pass mark for all examinations is 50%
In addition to the above 13 papers, students are required to study and sit an on-line module in Professional ethics. It is recommended that this is studied at the same time as SBL
Practical experience required
Eligibility Criteria
2 passes at GCE/VCE A Level (grades A-E) plus 3 passes at GCSE/Vocational GCSE/GCE O Level (grades A-C or 1-6) in 5 separate subjects including English and Mathematics. (Intermediate Examinations/ Higher School Certificate at 50% or above can be accepted as a substitute for O Levels)